Ireland were certainly on fire during the opening weekend of the 2015 Rugby World Cup, winning their opening match against Canada. Also on fire were these great images by our ‪Shanghai‬ artists Alexis Goodwin and Eva Jin alongside agency Boys & Girls and mobile operator Three UK.
Retouch: Alexis Goodwin & Eva Jin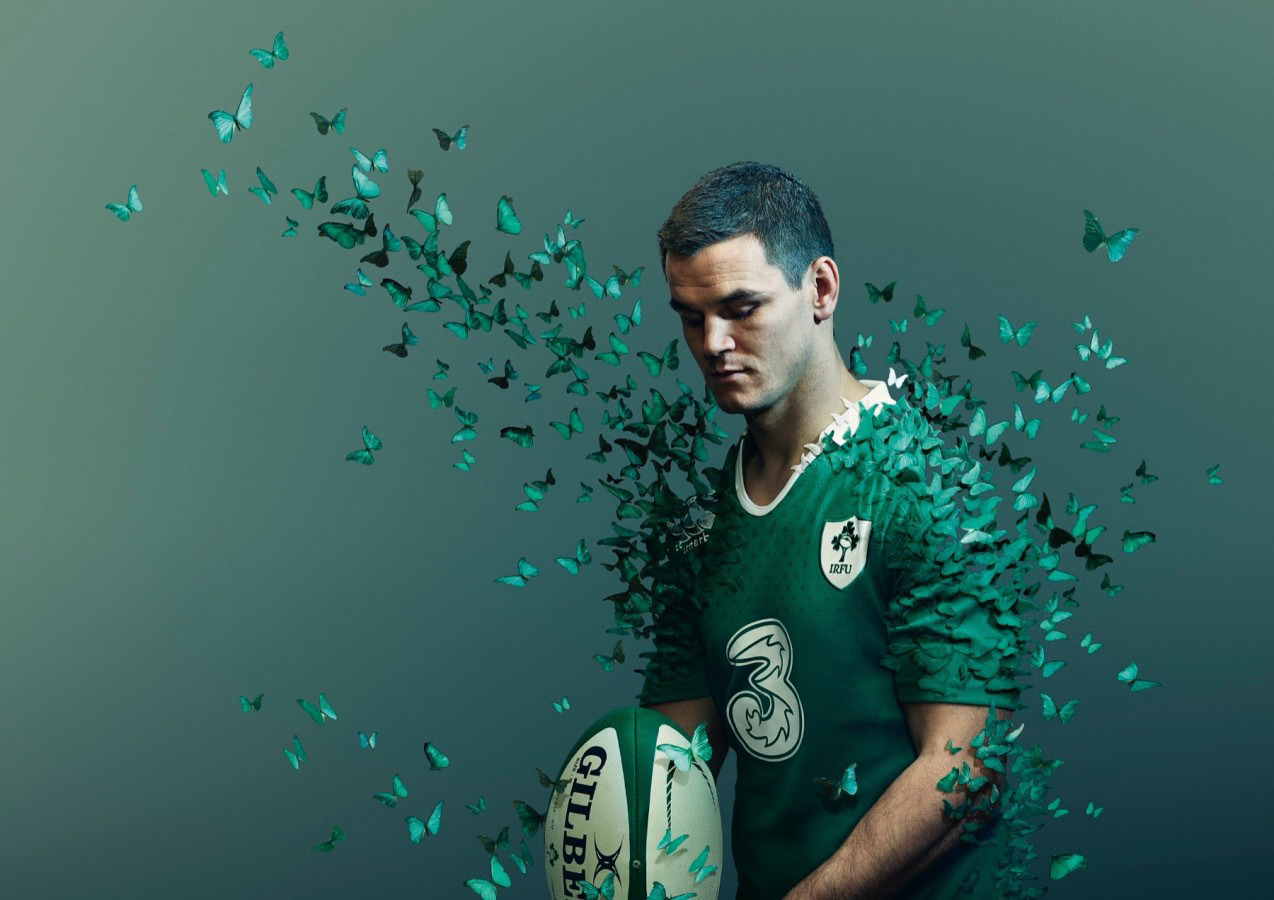 For the butterfly image, we layered up hundreds of butterflies, layering the cutouts with shadow layers to follow the lighting of the original Johnny Sexton shot. Where the butterflies break away from the players body we also took fabric texture from his shirt to cover the butterflies.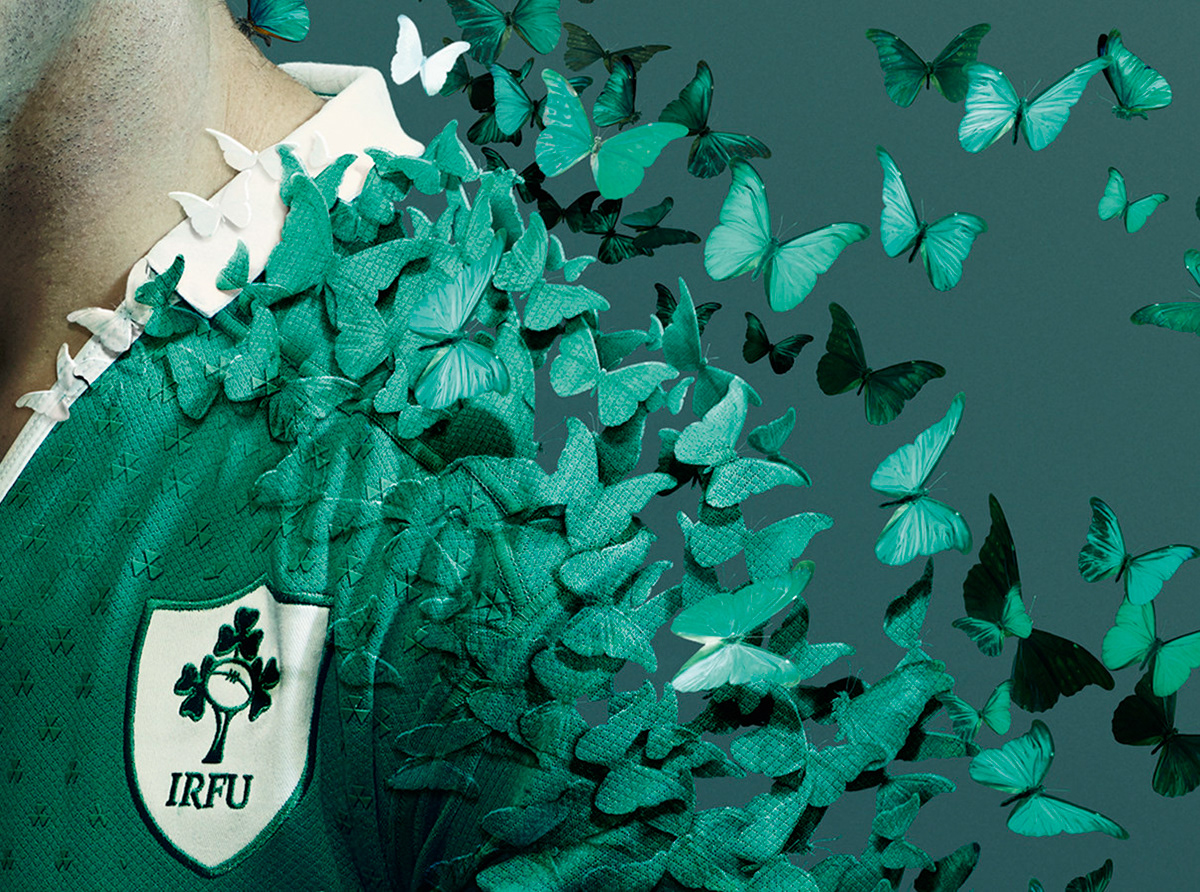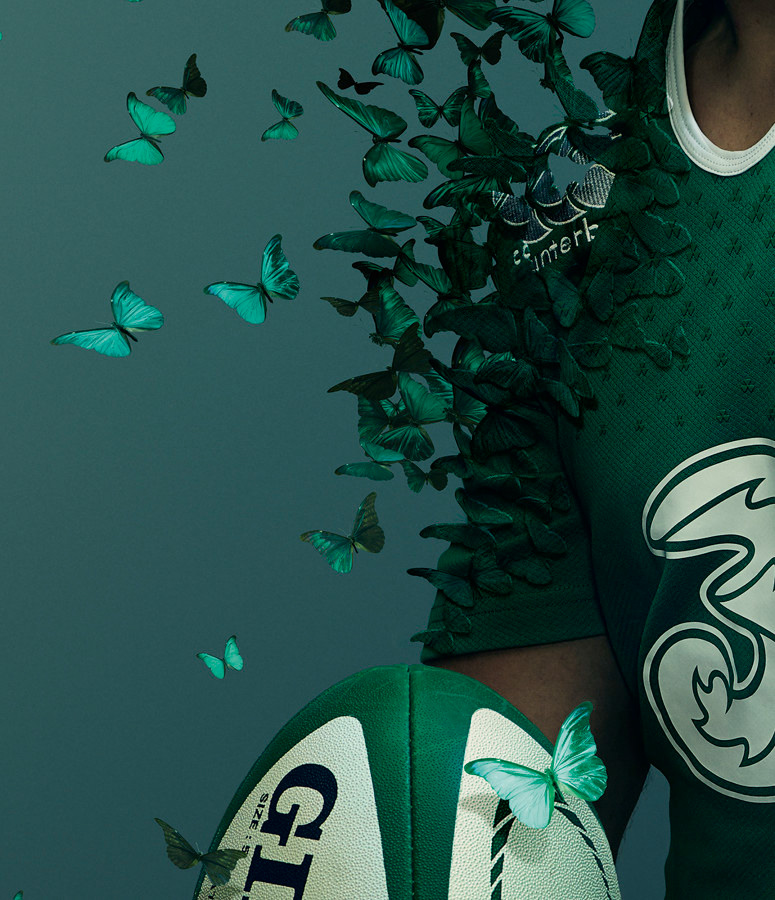 For the fire, we used stock smoke and fire assets to set Robbie Henshaw alight! The important thing was to use the right flames in the right position so as to give the feeling they are actually curving round his body. Getting the scale of the flames was also an important element, before adding flying embers for that extra depth and movement.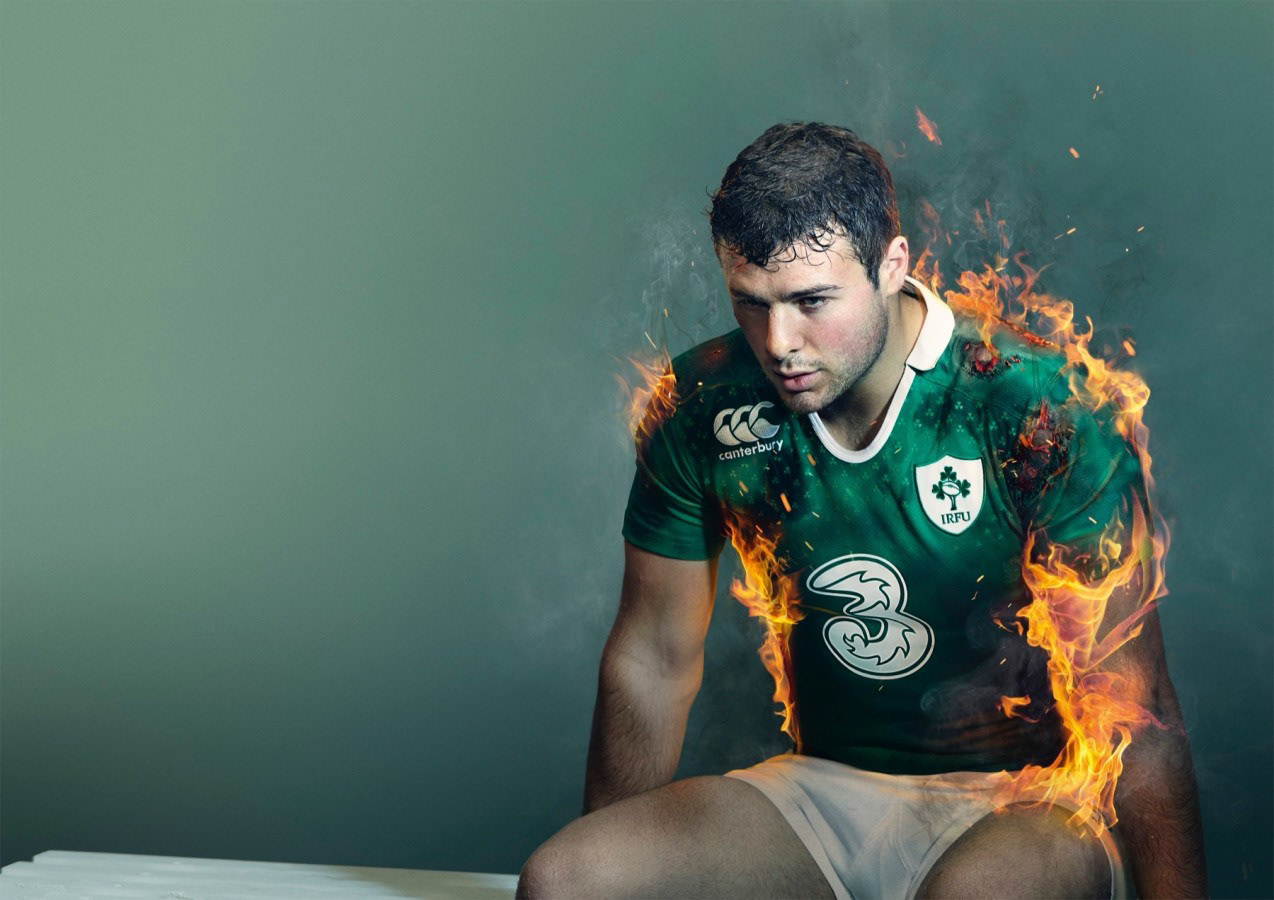 Needless to say we're extremely pleased with the results of this project and the outcome of these fantastic images. To take these already great shots and turn them into something as detailed and eye-catching as this is again testament to the great work from our Shanghai artists.